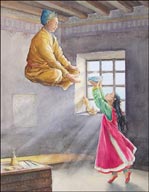 The Complete Book of Yogic Flying
Written by Craig Pearson, Ph.D.
Illustrated by Lynne Marshall
Maharishi University of Management Press
A comprehensive book about yogic flying, providing intellectual understanding of the experience of flying, scientific research into the mechanics and profound benefits that result from the practice - particularly the possibility for creating world peace - and stories of some of the many people throughout history who have had the ability to float or fly through the air.
---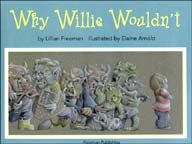 Why Willie Wouldn't
Written by Lillian Freeman
Illustrated by Elaine Arnold
Freeman Publishing, 1996
Join Willie and the Monsters of Horrible Land in this zany tale of transformation.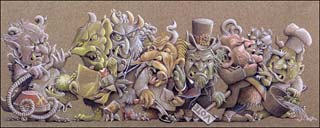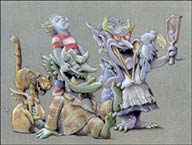 ---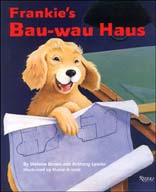 Frankie's Bau Wau Haus
Written by Melanie Brown & Anthony Lawlor
Illustrated by Elaine Arnold
Rizzoli, 1995

Part golden retriever, part Irish setter, Frankie is all architect when it comes to building his very own dream house. When his owners leave for vacation, Frankie has plans of his own. With the help of his friends - a mouse named Walter and a Scottish terrier named Ada Louise, and a fax machine, Frankie gets his own Bau-Wau Haus in this inventive tale of a designing dog.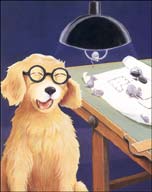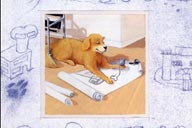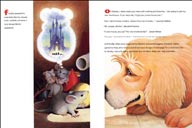 ---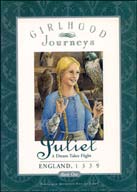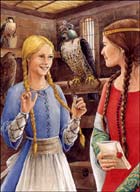 Girlhood Journeys: Juliet - A Dream Takes Flight
Written by Anna Kirwan
Illustrated by Lynne Marshall
Simon & Schuster, 1996

Set in England in 1339, Juliet Blackwell rescues a trained peregrine accidentally set free by her younger brother. Her courage, loyalty, and common sense save the day.



---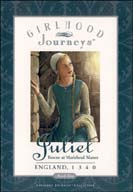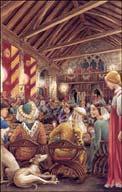 Girlhood Journeys: Juliet - Rescue at Marlehead
Written by Anna Kirwan
Illustrated by Lynne Marshall
Simon & Schuster, 1997

The second adventure of Juliet Blackwell, a young girl in Medieval England, who has now become a lady-in-waiting at court to her best friend, a young noblewoman named Marguerite. But when the father of Marguerite's new friend is unjustly accused of treason, Juliet risks her life to clear his name.

---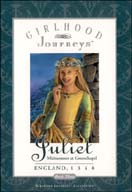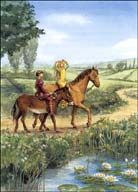 Girlhood Journeys: Juliet - Midsummer at Greenchapel
Written by Anna Kirwan
Illustrated by Lynne Marshall
Simon & Schuster, 1997

The third in the series - it's Midsummer Eve, a valuable hunting bird becomes ill, Juliet must travel to get medicine for it, and the adventure begins.



---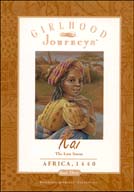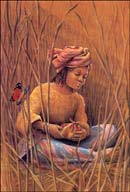 Girlhood Journeys: Kai - The Lost Sculpture
Written by Leona Nicholas Welch
Illustrated by Elaine Arnold
Aladdin Books, 1997

The third in the series of adventures of Kai, a young girl who lives in a Yoruba village in pre-slavery 15th-century Nigeria.


---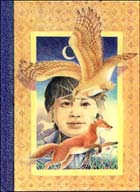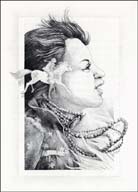 Little Fox and the Golden Hawk
Written by Gail Berry
Illustrated by Elaine Arnold
Open Horizons Publishing Co., 1991
Each tribe has its own stories and its own traditions. But this one ends with a promise.
For Little Fox there was always something new to discover, something wonderful to learn. This is the tale of her encounter with a wild pony and how it led her to discover herself.
---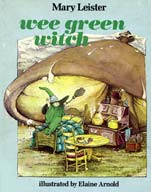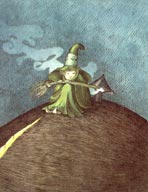 Wee Green Witch
Written by Mary Leister
Illustrated by Elaine Arnold
Stemmer House Publishers, 1978
The adventures of a little witch with a bad temper and her attempts to find a comfortable home.
---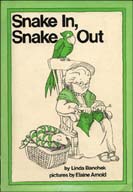 Snake In, Snake Out
Written by Linda Banchek
Illustrated by Elaine Arnold
Thomas Y. Crowell, 1978
Winner of the "Children's Choice" Award from the National Association of Reading Teachers, 1978
An ingenious chase zips by like a zany silent movie. The pictures tell the story, all the while reinforcing the simple concept words that accompany each frame. Children will laugh, learn and love it.
---

: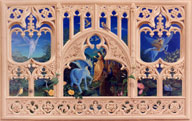 Elaine Arnold
Enchanted Courtyard
Acrylic on masonite, 1997
4' x 6' 2"
---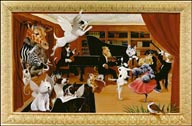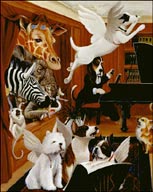 Elaine Arnold
Musical Upliftment
Acrylic on masonite, 1996
4' x 6'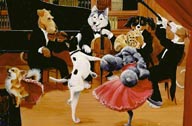 ---

:
---
The Hirsch Home
Design by Carmen Quinton, Quinton & Associates
Illustration by Lynne Marshall
Watercolor, 2000
17" x 25"
Photograph by Rick Donhauser

---
---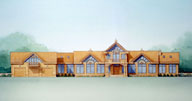 The Greenfield Home
Design by Carmen Quinton, Quinton & Associates
Illustration by Lynne Marshall
Watercolor, 2000
15" x 27"
Photograph by Rick Donhauser